Your Gateway to Extraordinary Adventures in Kenya & East Africa
Discover the Wonders of Kenya with Expeditions Maasai Safaris
Embark on an unforgettable journey through the breathtaking landscapes, diverse wildlife, and rich cultural heritage of Kenya with Expeditions Maasai Safaris. As the leading travel agency in Kenya, we specialize in providing extraordinary safari experiences that showcase the best this remarkable country has to offer. With expertly crafted itineraries, experienced guides, and a commitment to customer satisfaction, we are your trusted partner for an adventure of a lifetime.
Our Offerings
Wildlife Safaris: Immerse yourself in the captivating beauty of Kenya's national parks and game reserves. Encounter the iconic "Big Five" and other fascinating wildlife species on thrilling game drives.

Beach Holidays: Indulge in relaxation and rejuvenation on Kenya's stunning coastline. Enjoy pristine sandy beaches, crystal-clear waters, and a tranquil atmosphere.

Golf Safaris: Combine your love for golf with a thrilling safari adventure. Tee off on world-class courses amidst breathtaking landscapes and wildlife.

Wildebeest Migration Safaris: Witness the awe-inspiring spectacle of the wildebeest migration in the Masai Mara. Experience the mass movement of wildlife as they traverse the plains.

Mountain Climbing Packages: Conquer iconic peaks like Mount Kilimanjaro and Mount Kenya. Challenge yourself and savor breathtaking panoramic views.
Why Choose Expeditions Maasai Safaris?
Unmatched Expertise: Our knowledgeable professionals provide personalized and enriching experiences, drawing on their in-depth understanding of Kenya's diverse ecosystems and cultural heritage.
Experienced Guides and Well-Maintained Fleet: Our safari guides are experts in their field, ensuring your safety and comfort. We take pride in our well-maintained safari vehicles.
Government Registered and Regulated: Expeditions Maasai Safaris is registered and regulated by the government of Kenya, ensuring compliance with industry standards.
Flexibility: Customize your safari itinerary according to your desires. We tailor your experience to suit your specific needs.
5-Star Experience: Our customers consistently rate us with top marks, attesting to the exceptional experiences we provide.
Choose Expeditions Maasai Safaris and contribute to the conservation and sustainability of Kenya's natural wonders. We practice sustainable tourism and support local communities.
Book Your Adventure Today!
At Expeditions Maasai Safaris, we are dedicated to creating unforgettable memories and ensuring your satisfaction throughout your safari experience. Choose us as your trusted partner and embark on a remarkable journey through Kenya's wonders. Book your safari today and let us guide you on an adventure that will leave you with lifelong memories.
10-Day Nairobi, Rift Valley & Mombasa Golf Safari Package | Updated 2023 Prices
10-Day Nairobi, Rift Valley & Mombasa Golf Safari Package: Tour Overview This is a 10 Days, 9 Nights golf safari that starts and ends in Nairobi and is one …
3 Days Maasai Mara Group Joining Safari (2023 wildebeest migration)
Our 3 Days, 2 Nights Masai Mara group joining safaris from Nairobi will take you to the world cup of wildlife for the 2023 wildebeest migration experience. Take …
3 Days Masai Mara Flying Package, Mara Keekorok Lodge Updated Prices
3 Days Masai Mara Flying Package, Mara Keekorok Lodge Updated Prices Overview This 3-day Masai Mara Fly-in safari package at Mara Keekorok Lodge starts and ends …
3 Days Salt Lick Safari Lodge train package, Updated Prices
Overview of our 3 Days Salt Lick Safari Lodge train package, and the updated 2023 Prices This is 3 days and 2 nights safari that starts and ends in Nairobi. You …
3 Days Tsavo Safari Package at Ashnil Aruba Lodge
Here you will find more information about our 3-Day Tsavo Safari from Nairobi or Mombasa with a 3-day Safari at the Ashnil Aruba Lodge, Tsavo. Overview of 3-Day …
3 Days Tsavo West Safari Package at Voyager Ziwani Tented Camp
Here you will find more information about our 3-Day Tsavo West Safari package from Nairobi or Mombasa with a 3-day Safari at the Voyager Ziwani Camp, Tsavo West …
5 Days Mount Kenya Climbing Tour, Sirimon-Chogoria Route - Expeditions Maasai Safaris
Tour Overview This 5-days Mount Kenya Climbing Tour through the Sirimon-Chorogoria route starts and ends in Nairobi. The summit is through the Sirimon gate and …
6 Days Kilimanjaro Climbing Tour, Machame Route - Expeditions Maasai Safaris
Overview: 6 Days Kilimanjaro Climbing Tour, Machame Route with Expeditions Maasai Safaris Kilimanjaro's Machame route is one of the most popular routes to …
What Our clients Say
Booked a 5 day vacation to Dubai with Expeditions Maasai Safaris..i must say the experience was way beyond our exectations..from the enquiry,the flight,the stay to the time we landed back , Lawrence kept on checking on us to make sure we were okay and we wudnt be late for any activity scheduled..my team and I are grateful that we chose@expeditionmaasaisafaris..the best travel agency ever..never …
Eunice Kamonde
Happy Client
Went on a 3-day Arusha/Moshi excursion, with Expeditions Maasai Safaris for the very first time. From the pick-up point in Nairobi to visiting several places in both Arusha and Moshi to the time we were dropped back, everything worked flawlessly. Expeditions Maasai Safaris team showed ultimate professionalism, passion and were very responsive. The hotels that we were booked in each location were wonderful and the …
Susan Muchai
Happy Client
The Service is excellent. Redefining service delivery in Kenya, something that is so hard to come especially after paying for it. Maasai Safaris and specifically @Lawrence Made my family vacation in Dubai flawless. Right from facilitating travel documents, welcome call in the heart of Dubai. Well arranged activities and good choice mark you and even a suggestion of a personal tour guide for those purchases you would want …
Lo Muchai
Happy Client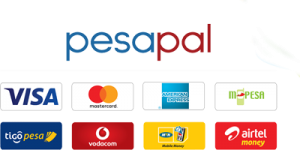 Pay Now