We are Hiring
Expeditions Maasai Safaris is growing, and so is our team. As we strive to be Kenya's Leading Tours and Travel agency, several opportunities have arisen.
Our ideal candidates believe in themselves, are great communicators, and work best in teams. In addition, we are looking for candidates with at least 2 years' experience in competitive and similar roles.
We are seeking to fill the following positions. If you believe you have what it takes to join an award-winning travel team poised to be Kenya's Leading Travel Agency, or you know someone who does, we encourage you to apply:
Digital Marketing Executive
Key Responsibilities:
Prepare and publish our offerings on our Digital and Social Media platforms
Assist in the formulation of strategies to build a lasting digital connection with our customers
Plan and monitor the ongoing company presence on social media (Twitter, Facebook, Instagram etc.)
Launch optimized online adverts through Google Adwords, Facebook etc. to increase company and brand awareness
Be actively involved in SEO efforts
Prepare online newsletters and promotional emails and organize their distribution through various channels
Provide creative ideas for content marketing and update the website
Collaborate with designers to improve user experience
Measure performance of digital marketing efforts using a variety of Web analytics tools (Google Analytics, WebTrends, etc.)
Acquire insight into online marketing trends and keep strategies up-to-date
Maintain partnerships with media outlets and other partners
Track KPIs and prepare KPI reports
Minimum Requirements:
2+ years experience in a similar role in a busy environment.

Degree/Diploma in Marketing/Digital Marketing

A minimum KCSE mean grade of C+

Excellent communication skills - verbal and written

Knowledge of Facebook Ads and Google Ads

Knowledge of Google Analytics

Knowledge of SEO and web content management

Creative and savvy Social Media Marketer

Highly organized, presentable and professional

Proficient in the use of standard computer tools

Team Player

2. Tour Consultants

Key Responsibilities:

Research, explore and study different travel destination options
Research destination and travel prices, customs, weather conditions, reviews, etc.
Research and study clients' specifications and wishes
Suggest suitable travel options that best suit clients' needs
Plan and organize travels
Book tickets, accommodation, organize transportation for the customers
Offer and promote different services and offerings
Keep learning about the latest industry trends
Attend webinars, conferences, and other educational programs
Build and maintain relationships with clients
Track KPIs and prepare KPI reports
Minimum Requirements:
2 years of experience as a Travel Consultant in a busy and competitive environment
Degree/Diploma in Tours and Travel or related field
A minimum KCSE mean grade of C+
Excellent communication skills - verbal and written
Passionate about travel and tourism
Good understanding of different tourism offerings and options for both local and international markets
Experience in air ticketing
Knowledge of additional languages is an advantage
Good sales and presentation skills
Customer-oriented mindset
Critical thinker and problem solver
Team player
Good organizational and time-management skills
Great interpersonal and communication skills
How to Apply
Please email your detailed resume and cover letter to careers@expeditions.co.ke and copy info@expeditions.co.ke no later than May 2, 2022.
Due to the large volume of applications received, we regret that only shortlisted candidates will be contacted.
IMPORTANT NOTICE - DON'T BE CONNED!
Expeditions Maasai Safaris will never ask you for payment at any stage of the job application.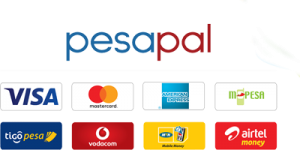 Pay Now