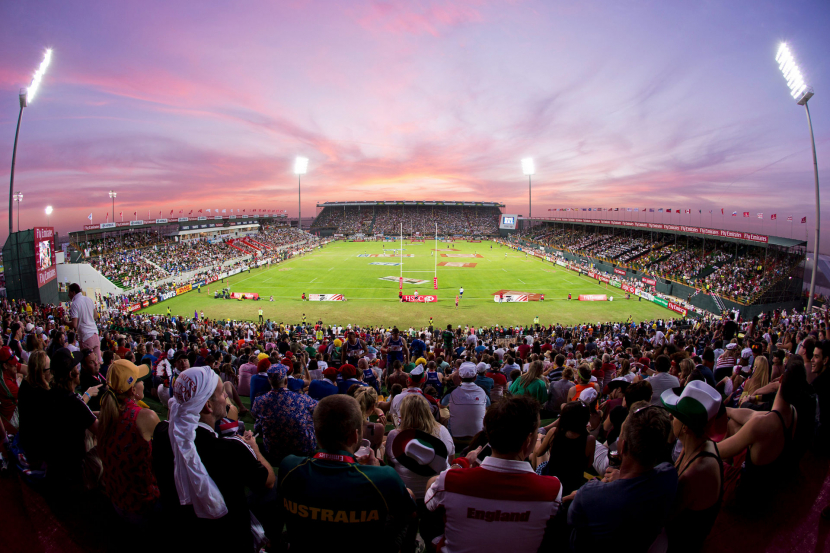 Departure Dates: 4th-8th August 2019
5 Days, 4 Nights Dubai Offers**
THE 2019 DUBAI✈️✈️ RUGBY 7s NDIO IMEANZA KUNUKIA,
TAG YOUR #BOYSCLUB SQUAD MCOMMIT KIDOGO, KIDOGO & CATCH THE THRILLING ACTION LIVE🏉🏉 FROM THE EMIRATES 7s STADIUM DUBAI!
7s Rugby Action Live, Flights, Transfers, Daily Buffet Breakfast, Rugby Tickets & the exciting Desert Safaris, Dubai City Tour as well as the Creek Dhow Cruise Dinner!
Email info@expeditions.co.ke or Call 0783999999
Dates 4th-8th December 2019
Hotel 3 Star Options
1. Nihal Hotel Dubai from $798/ 79,800 Kes.
2. Hampton By Hilton Dubai $798/ 79,800 Kes.
3. Citymax Bur Dubai from $844/ 84,400 Kes.
4. Ibis Styles Jumeirah from $832/ 83,200 Kes.
5. Arabian park hotel from $810/ 81,000 Kes.
Hotel 4 Star Options
6. City Seasons Towers Bur Dubai from $832/ 83,200 Kes
7. Golden Tulip Nihal Palace from $824/ 82,400 Kes
8. Avari Hotel Deira $824/ 82,400 Kes.
9. Al khoory atrium hotel 836/ 83,600 Kes.
10. Grand Excelsior Deira from $824/ 82,400 Kes
11. Avenue Hotel Dubai 798/ 79,800 Kes.
Hotel 5 Star Options
12. Avani Dubai Hotel from $882/ 882,000 Kes.
13. Hilton Dubai Creek from $890/ 89,000 Kes.
14. Hilton Dubai Al Habtoor City from $916/ 91,600 Kes.
15. Pullman Dubai Creek City Centre from $920/ 92,000 Kes
16. Swissotel Al Ghurair from $860/ 86,000 Kes.
Included in this Package:
Return Economy Flight tickets
Return Airport Transfers
Rugby Seasonal Pass Tickets
Private Hotel - Stadium Transfers
4 Nights' accommodation in a hotel of choice above
Daily International Buffet Breakfast
Guided Dubai Half day City Tour
Marina Cruise with dinner
Desert Safari with BBQ dinner
5% Vat
Excluded from the package
Visa Fee of $95
Tourist Dirham
Items of personal nature
Any items not included above
Important Notes: * All rates are per person and based on 2 people sharing a room. * All rates are subject to availability at the time of payment and might change without prior notice or vary at the time of booking due to factors beyond our control. * Single Travellers offer available upon request * To secure the best rates, please book as soon as possible by making a small deposit.
What to Expect in Dubai
Dubai 7s Rugby
Desert Safari
It's a must do activity if you want to memories something for lifelong. If you are planning to visit Dubai, try out fun and excitement of evening desert safari.
Starting in the afternoon, you will have to rest at the first destination near a camel farm. Get a chance to experience sunset in the ocean of desert, enjoy camel ride (extra charges apply) and sand boarding. Try out beautiful henna design on hands and feet. Indulge yourself in a mood of celebration with delicious barbecue dinner that has been included in the package. Watch a belly dancer performing on Arabic tunes right at campsite.
Dhow Cruise Dinner Experience
Take a relaxing 2-hour tour of Dubai Creek under the evening stars and feast on international treats as you cruise! Set sail on board a traditional Arabian dhow, and once on board, enjoy a sumptuous feast of Arabic and international cuisine while gently gliding past the souks, banks, and palaces of Dubai's glittering waterfront.
Our friendly driver will pick you up at your hotel and take you to the creek, where you will board a traditional Arabic dhow, typical waterborne vessels of the Persian Gulf traditionally used by pearl fishers.
As you set off, you will glide past the wonderful illuminated skyline of Dubai at night, and feast on Arabic and international specialities in the comfort of the on-board dining area. The dhow offers an international open-buffet with appetisers, salad, fish, meat, several desserts to choose from. At the end of your romantic evening of soaking up the vibrant atmosphere of Dubai at night, Our driver will be waiting to take you back to your hotel.
Guided Half Day Dubai City Tour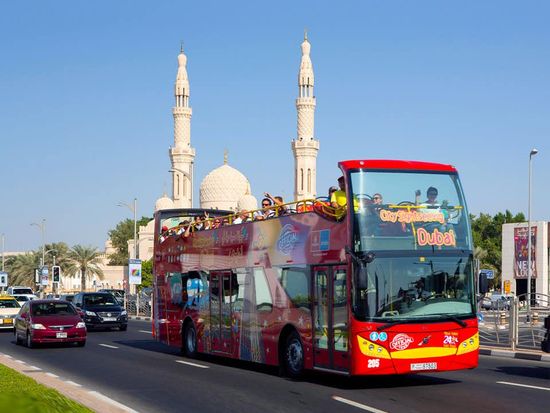 Take this 4-hour sightseeing tour and get a great orientation of Dubai, the 2nd-largest emirate of the United Arab Emirates. Travelling in comfortable air-conditioned vehicles, you will begin the tour with a photo stop at Dubai Creek, the lifeblood of Dubai. See the colourful dhows and the busy water taxis, as well as elegant yachts and speedboats on the azure horizon.
Drive through the Bastakiya, Al Fahidi Fort, Ruler's Court, the Old Mosque, Textile Street, the Central Bank, and Ministry of Finance. Soak up the scents and sounds of the desert at the spice and gold souks.
Dubai's skyline is ever changing, but you will get a sense of the past at the Dubai Museum.
Proceed towards Jumeirah Road, passing by the Dry Docks Dubai and the historical Union House, with photo stops at the beautiful Jumeirah Mosque. Continue on for a look at the arresting Burj Al Arab, the first 7-star hotel, designed to resemble a gigantic sail. Gaze up at the heavens as you pass the tallest building in the world, the monumental Burj Khalifa.
World-Class Shopping Experience
From malls to shipping containers, backstreets to beach bazaars, Dubai is an amazing place to shop. In addition to some world-renowned malls, the emirate serves up retail therapy in a variety of noteworthy locations for great shopping bargains.
Booking your Easter in Dubai
Now that you have explored the incredible offers Expeditions Maasai Safaris has, get your holiday mood on and select your preferred dates of travel and let us treat you to a remarkable and unforgettable Easter experience in Dubai
Book Now