6 Days in Athens and Santorini Package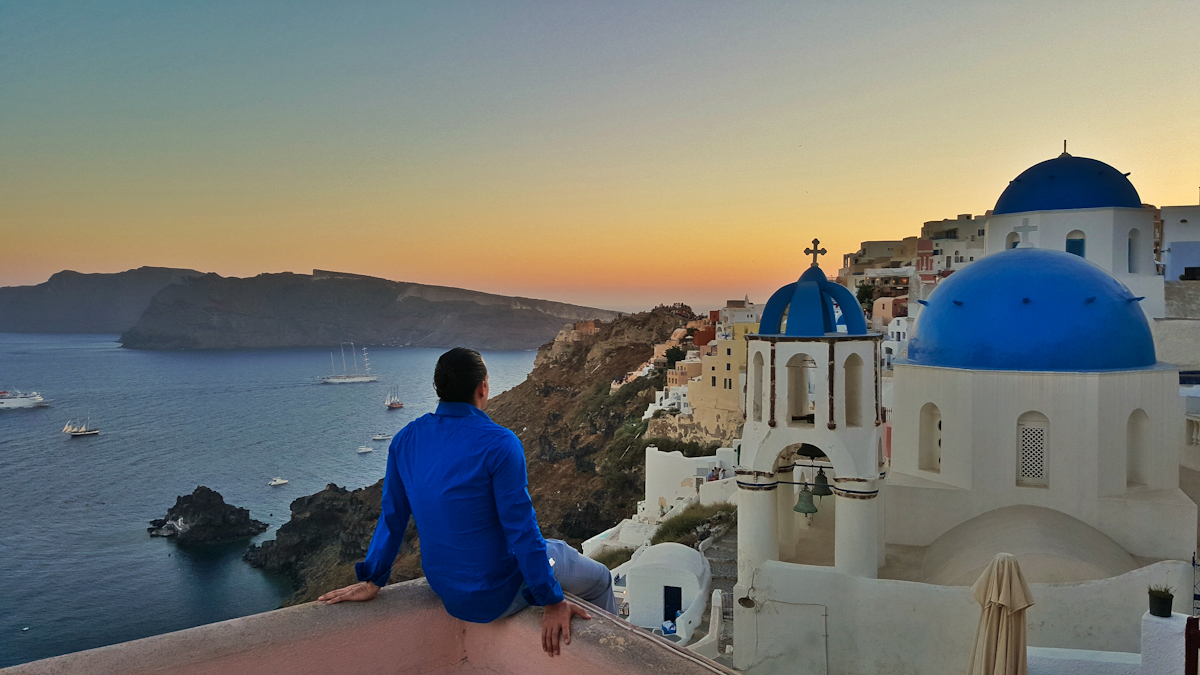 6 DAYS IN ATHENS AND SANTORINI WITH FLIGHTS, TRANSFERS, ACCOMMODATION, DAILY BREAKFAST AND EXCURSIONS.
Valid for travel between 9th - 14th April 2020 (For other dates, please re-confirm with us)
5 Nights, 6 Days
Charges per adult in a double/twin room - 156,999 Kes.
Charges per adult in a triple room - 146,999 Kes.
Charges per adult in a single room - 201,999 Kes.
INCLUSIONS
Return economy flight tickets
All transfers
2 Nights Accommodation in Athens (4 Star Hotel)
3 Nights Accommodation in Santorini (4 Star Hotel)
Daily international Buffet Breakfast
Volcano Adventure with Oia
1 Full Day tour of Santorini by Bus
Ferry tickets Athens-Santorini & Santorini-Athens in economy class
EXCLUSIONS
Visa Charges, Tips and Items of personal nature.
Items not mentioned in the inclusions above.
IMPORTANT NOTES
Rates are subject to flight rate at the time of booking confirmation.
6 DAYS ITINERARY
Day 1: Athens
Welcome to Greece! Our driver will be waiting for you to greet you at the airport of Athens at your arrival. You will be driven to the hotel in Athens, the capital of Greece.
Athens is the historical capital of Europe, with a long history, dating from the first settlement in the Neolithic age. In the 5th Century BC (the "Golden Age of Pericles") – the culmination of Athens' long, fascinating history – the city's values and civilization acquired a universal significance. Over the years, a multitude of conquerors occupied Athens, and erected unique, splendid monuments - a rare historical palimpsest. In 1834, it became the capital of the Modern Greek state and in two centuries since it has become an attractive modern metropolis with unrivalled charm.
Rest of the day at leisure to check in and relax. Overnight at hotel in Athens
Day 2: Athens / Santorini
Enjoy your breakfast at hotel in Athens. Pick up for transfer to Piraeus port to catch the ferry to Santorini Greece's most famous cosmopolitan island, with the magnificent sunsets. Arrival and transfer to the hotel. Overnight in Santorini (B)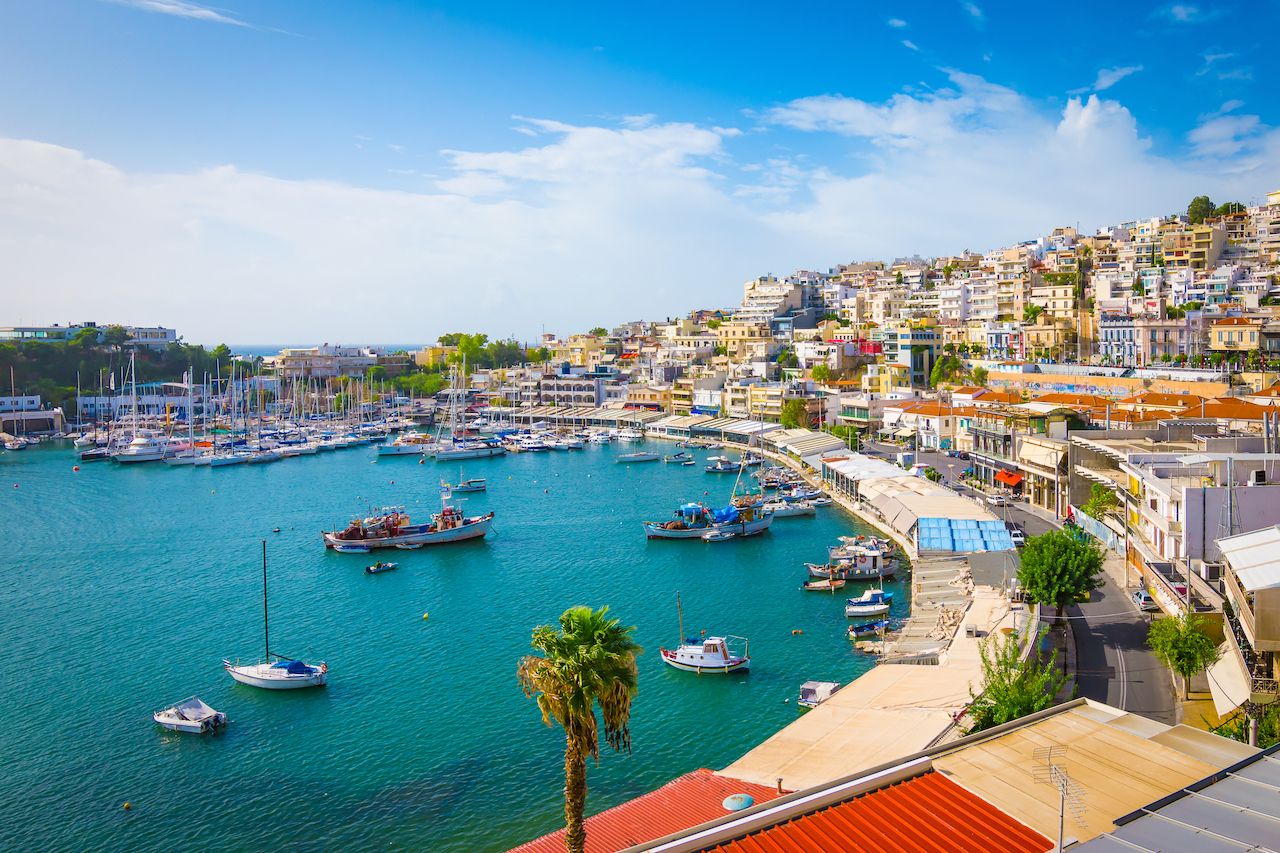 Day 3: Santorini
Enjoy your breakfast at the hotel in Santorini. Today, you will experience the cruise to the Volcano and Oia.
Walk up to the active volcano, feel the heat underneath your feet and learn about how volcanic eruptions created the island of Santorini
Get the unique chance to swim in the Thermal Springs of Palea Kameni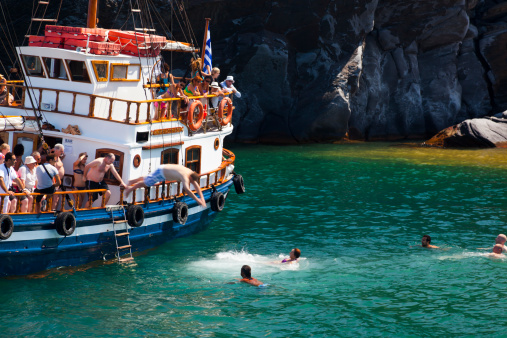 Thirassia island is a miniature of what Santorini used to be several years ago. Today, it is a virgin island, still untouched by tourism and modern life style. You will stay there for 2 hours, so as to explore this picturesque and traditional village as well as to taste the authentic Santorinian cuisine. Should you wish, you can also walk at the amin village of Manolas, which is the capital of Thirassia. The view over Santorini is spectacular from there
Tour will return to the port. Upon your disembarkation, a bus will be waiting for you in order to drive you to Oia village, where you will have free time to explore the majestic village and admire the unique sunset.
Rest of the day at leisure.
Overnight in Santorini (B)
Day 4: Santorini
Enjoy your breakfast at hotel in Santorini
Today, you will visit the island with a bus tour
Highlights:
· Explore the quaintness village of Emborio, boasting wonderful windmills on the top of the hills, fortified medieval castles, blue domed churches and old churches dating back to 3rd century
· Discover one of the most important archaeological sites in the world, the prehistoric settlement of Akrotiri, buried by the volcanic ashes during the 17th century BCE and remained alive for 3500 years beneath the lava
· Free time for photos at the famous Red Beach, well known for the unique color of the sand and soaring red lava cliffs which drops right to the sandy shore and into the clear blue sea
· Visit Perivolos Beach, one of the longest beaches in Cyclades and the most popular sandy beach of Santorini. Free time for swimming and good food in one of the restaurants, taverns, cafes or beach bars of the area
· Enjoy the beautiful panorama from the highest mountain of Santorini, Prophet Elias and take pictures of this striking view of the entire island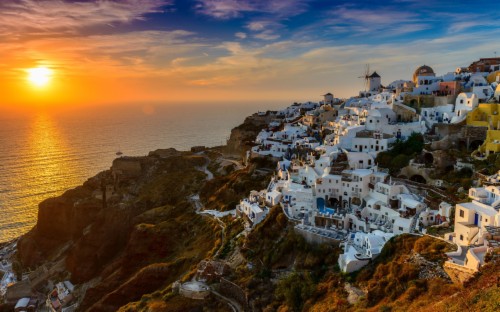 · Discover the facilities of a traditional winery and taste the unique lcal wines you admire the spectacular view of the Caldera
· Enjoy the fantastic sunset from the beautiful and picturesque village of Oia, the most photographed place in Greece, known throughout the world for its quiet life, unique architecture and inspiring ambience
Overnight in Santorini (B)
Day 5: Santorini / Athens
Enjoy your breakfast at the hotel in Santorini and check out
Pick up from your hotel to the port of Santorini to reach your ferry back to Athens. Upon arrival, pick up for your transfer to the hotel. Rest of the day at leisure and overnight (B)
Day 6: Departure
Enjoy your breakfast at the hotel in Athens
Pick up for your transfer to the airport of Athens in order to reach your flight back home (B)
YOUR HOTEL IN ATHENS (POLIS GRAND ATHENS)
YOUR HOTEL IN SANTORINI ( EL GRECO RESORT & SPA)
Book Now