Masai Mara Hot Air Balloon Safari Prices, 2022-2023 Updated Prices and Review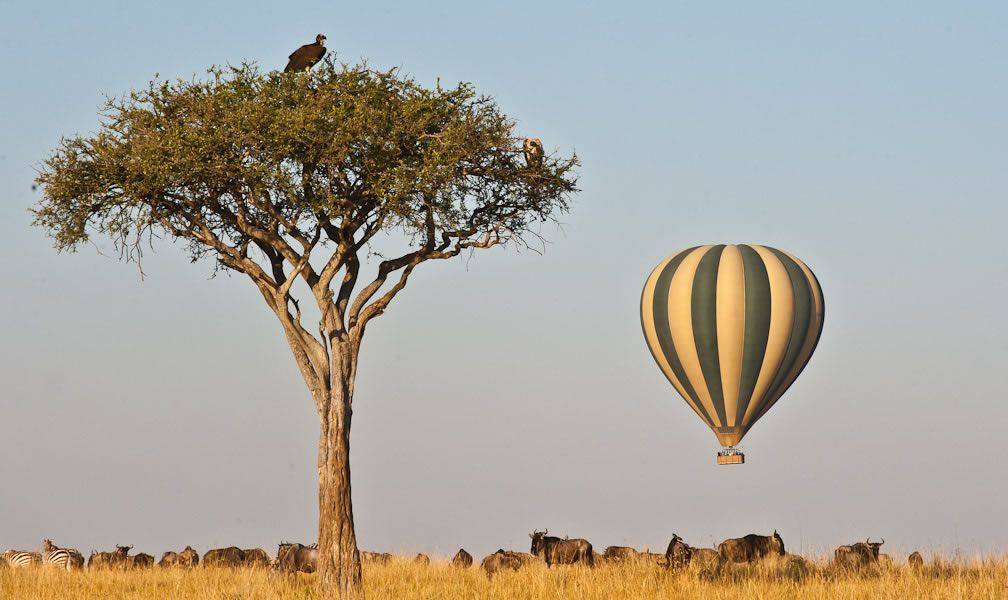 Whatsapp
Masai Mara Hot Air Balloon Safari Price, 2022-2023 Updated Prices and Reviews
Masai Mara Hot Air Balloon Ride Price and Overview
A hot air balloon safari over the Masai Mara National Reserve roughly takes 1 hour from launch and is a once-in-a-lifetime experience. It is one of the most unforgettable and exciting things to do in Kenya. We highly recommend you book your Masai Mara safari for at least three days to allow time for this activity along with other activities you might want to do while at the Masai Mara.
Against a backdrop of stunning sunrises, hot-air balloon flights in the Masai Mara give you the desired vantage point of the diverse wildlife across the vast Masai Mara National Reserve.
Masai Mara Hot Air Balloon Safari, 2022-2023 Prices
So what is the price of a hot air balloon ride in Masai Mara you ask? Expeditions Maasai Safaris has the best prices for a hot air balloon ride in Maasai Mara.
Masai Mara High/Peak Season Hot Air Balloon Safari Rates
Each adult - $450
Each child - $450
Masai Mara Hot Air Balloon Safari Child Policy
A child between 3 and 11 years is called a child. 12 years and above is considered and charged as an adult
What is included in the Masai Mara Hot Air Balloon Safari prices
Pick up from your Masai Mara camp/lodge using a 4x4 safari land cruiser
Balloon ride (takes approximately 1hr )
Full bush breakfast with champagne/wine
Brief game drive en route back to the camp/lodge
Balloon certificate duly signed by the Pilot.
What is not included:
Payment processing fee - $25 per person
Hotel accommodation and Transport from Nairobi
Park entry fees
Masai Mara Hot Air Balloon Safari Itinerary.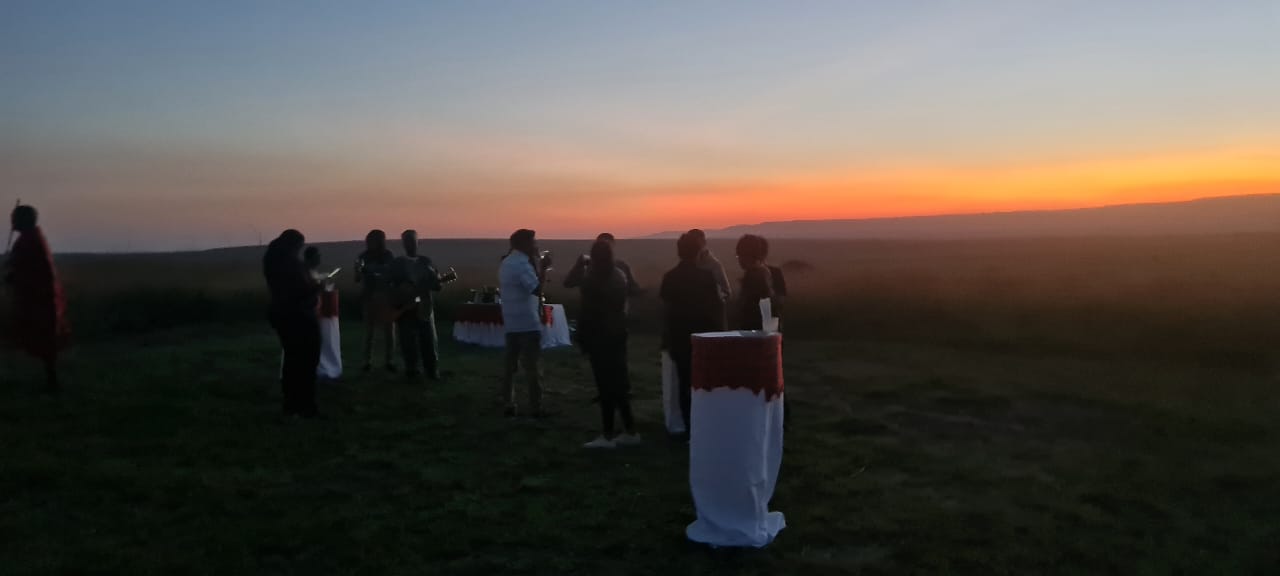 4 am to 5:30 am - Pick up from your Masai Mara hotel to the Masai Mara Hot Air Balloon Ride launch site
On the day of your balloon flight, one of our custom safari vehicles will collect you from your lodge between 0400-0530AM and drive you to the launch site.
5:30 am to 6:30 am - Hot Coffee and Safety Briefing
You will arrive at the launch site by 6 AM, and depending on weather conditions, you can enjoy a cup of coffee or tea while you watch the balloons being prepared for take-off. You will then meet your pilot, who will give you a safety briefing as well as explain what you can expect during your flight.
6:30 am to 7:45 am - Take off
You will then be loaded into your balloon basket for take-off just before sunrise, at about 6:30 AM. The flight will last approximately one hour, depending on wind conditions, and the balloon will land between 7:30 and 7:45 AM.
8:00 am - Landing
Upon landing, you can observe the complete deflation of the balloon envelope. Our vehicles will then transport you a short distance to breakfast.
8:30 am - Bush Breakfast
Our breakfast is set up on the picturesque savannah plains of the Mara, typically under the shade of a single balanite tree. You will sit down to a full bush breakfast in the Kenyan style, complete with eggs-to-order, fresh juices, fruits, cereals & of course sparkling wine.
During breakfast, you can also peruse the photos your pilot has taken during the flight, and decide whether you would like to purchase the photos
9:00 am - Departure from the Masai Mara Hot Air Balloon ride launch site, en-route game drive
After breakfast, at about 9 AM, you will have a brief game drive back to your camp /lodge or meet up with your driver guide for an onward itinerary.
Depending on what you find along the way, the game drive usually takes about one and a half hours. Our drivers are all experienced safari guides who have attained their "bronze" level guiding certificate from the Kenya Professional Safari Guides Association. Our drivers have also undertaken strict in-house training to ensure the safety and enjoyment of your game drive.
11:30 am - Arrival at your Masai Mara camp/lodge
By 10:30/11:30 AM you should be back at your camp or lodge, already reliving the memories of the morning's flight.
Which Masai Mara Lodge/Camp should I book to do the Masai Mara Hot Air Balloon Safari?
We cover entire camps/lodges within & bordering Sekenani, Olalaimutiak & Talek entry Gates of the Masai Mara National Reserve. We also do the hot air balloon rides within the Mara Triangle. Some of the popular Masai Mara hotels from where we do the hot Air Balloon ride pick-up are:
AA Lodge
Castle Mara Camp
Crocodile Camp
Duma Camp
Enaidura Camp
Enkorok camp
Fisi Camp
Hammerkop Camp
Kandili Camp
Kicheche Bush
Legends Mara Camp
Lenchada Camp/La Maison Camp
Lerai Safari Camp/Leopard Hill
Lorian Camp
Lalashe Camp
Mara SAFARI CLUB
Mahali Mzuri
Mara Cheetah Camp
Manyatta Camp
Mara Eden Camp
Maisha Mara Camp
Mara Ngenche
Mara Plains
Mara Sarova Camp
Mara Simba Lodge
Mara Expeditions
Naibor Camp
Nalepo/ Sweet Acacia
Olare Mara Kempinski
Olseki Hemmngways Camp
OlMoran Camp
Oloshaiki
Olumara /Oltome Camps
Oluwaru
Olengoti Camp/Olive Bush Camp
Osero Camp
Porini Cheetah/Olkinyei
Porini Mara
Rekero Camp
Rhino Tourist Camp
Riverside Camp
Sala's Camp
Sand River Elewana
Siana Springs Camp
Sekenani Camp
Sentrim Camp
Spekes Lodge
Spirit of Mara Lodge
Tipilkwani Camp
Talek Bush Camp
Tangulia Camp
Zebra Plains Camp
Acacia/ Amani Mara
Aruba Camp
Azure Mara {PRIDE INN MARA}
Ashnil Mara
Asilia Africa Naibosho
Base Camp /Big Five Camp
Cottars 1920s/Concorde Camp**
Elephant Pepper Camp
Eagle view Camp
Encounter Mara Camp
Emayian Camp
Explore Mara Nature Lodge
Entumoto Camp
Enchoro Camp
Enkewa Camp {3Pax}
Entim Camp
Emboo Camp
Ilkeliani Camp
Ishara Camp
Jambo Mara {Fmr. Domino}
Julius River Camp/Kananga
Keekorok /Loyk Mara
Ker and Downey
Kicheche Naboisho/Valley
Losokwan Camp
Malaika camp/Mama Safi G/Hse
Mara Bush /Matira Camp
Malaika Camp
Mara Nyika Camp
Mara Bushtops
Mara Leisure Lodge
Mara Eden bush
Mara Explorer
Mara Springs/Mt. Rock
Mara Chui Camp
Mara Intrepids Camp
Mara River Lodge / Camp
Mara Sopa Lodge
Mara Toto Camp
Miti Mingi
Olerai Camp /Mara Crossing
Olkuperia Camp/Olapa Camp
Olonana /Neptune Mara Rianta
Olkeri Mara
Oltome Camp
Oldarpoi /Olgatuni Camp
Oryx Camp
Porini Lion Camp
Richards Camp
Sidai Camp
Serian Camp
Wildebeest Eco Camp
How to Book a Masai Mara Hot Air Balloon Safari Ride in 2022-2023
To book this exciting hot air balloon ride, simply chat with Expeditions Maasai Safaris on WhatsApp here or submit your booking details by tapping on the 'book now' button below
Book Now
TripAdvisor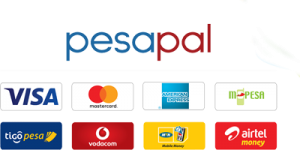 Pay Now