Kenya's best tour company
Expeditions Maasai Safaris is the best tour and travel company in Nairobi, Kenya. We provide tour and travel solutions to corporate organizations and individuals.
Are you a Kenyan national or an expat living in Kenya? We'll help you explore Kenya, the wider eastern Africa, and the rest of the world.
Are you from Europe, Australia, Asia, North America, South America and would like to tour Kenya? Welcome to Kenya, where hakuna matata; there's no trouble. We'll help you tour every corner of our beautiful country, explore our diverse cultures and enjoy our rich cuisine.
We're always ready to serve you. We'll help you book your hotels, book your flight, organize airport transfers, choose the best and most unique destinations for your tours. Anything to make your travel convenient & affordable. This way, you can explore, meet new people & create lasting memories.
Reach out to us to plan your dream holiday. We have all kinds of tour packages. These range from Safaris, beach vacations, hiking & mountain climbing, weekend getaways, honeymoons to team building activities.
10-Day Nairobi, Rift Valley & Mombasa Golf Safari Package | Updated 2023 Prices
10-Day Nairobi, Rift Valley & Mombasa Golf Safari Package: Tour Overview This is a 10 Days, 9 Nights golf safari that starts and ends in Nairobi and is one …
3 Days Maasai Mara Group Joining Safari (2023 wildebeest migration)
Our 3 Days, 2 Nights Masai Mara group joining safaris from Nairobi will take you to the world cup of wildlife for the 2023 wildebeest migration experience. Take …
3 Days Masai Mara Flying Package, Mara Keekorok Lodge Updated Prices
3 Days Masai Mara Flying Package, Mara Keekorok Lodge Updated Prices Overview This 3-day Masai Mara Fly-in safari package at Mara Keekorok Lodge starts and ends …
3 Days Salt Lick Safari Lodge train package, Updated Prices
Overview of our 3 Days Salt Lick Safari Lodge train package, and the updated 2023 Prices This is 3 days and 2 nights safari that starts and ends in Nairobi. You …
3 Days Tsavo West Safari Package at Voyager Ziwani Tented Camp
Here you will find more information about our 3-Day Tsavo West Safari package from Nairobi or Mombasa with a 3-day Safari at the Voyager Ziwani Camp, Tsavo West …
3 Days, 2 Nights Amboseli Safari from Nairobi, Amboseli Safari packages | Updated 2023 Prices
3 Days, 2 Nights Amboseli Safari from Nairobi, Amboseli Safari packages | Updated 2023 Prices 3 Days, 2 Nights Amboseli Safari from Nairobi: Tour Highlights …
3-Day Samburu Private Safari from Nairobi, Northern Kenya Safaris
3-Day Samburu Private Safari from Nairobi, Northern Kenya Safaris Tour Overview This is a 3 days and 2 nights private safari to Samburus Shaba National reserve. …
5 Days Mount Kenya Climbing Tour, Sirimon-Chogoria Route - Expeditions Maasai Safaris
Tour Overview This 5-days Mount Kenya Climbing Tour through the Sirimon-Chorogoria route starts and ends in Nairobi. The summit is through the Sirimon gate and …
What Our clients Say
Booked a 5 day vacation to Dubai with Expeditions Maasai Safaris..i must say the experience was way beyond our exectations..from the enquiry,the flight,the stay to the time we landed back , Lawrence kept on checking on us to make sure we were okay and we wudnt be late for any activity scheduled..my team and I are grateful that we chose@expeditionmaasaisafaris..the best travel agency ever..never …
Eunice Kamonde
Happy Client
Went on a 3-day Arusha/Moshi excursion, with Expeditions Maasai Safaris for the very first time. From the pick-up point in Nairobi to visiting several places in both Arusha and Moshi to the time we were dropped back, everything worked flawlessly. Expeditions Maasai Safaris team showed ultimate professionalism, passion and were very responsive. The hotels that we were booked in each location were wonderful and the …
Susan Muchai
Happy Client
The Service is excellent. Redefining service delivery in Kenya, something that is so hard to come especially after paying for it. Maasai Safaris and specifically @Lawrence Made my family vacation in Dubai flawless. Right from facilitating travel documents, welcome call in the heart of Dubai. Well arranged activities and good choice mark you and even a suggestion of a personal tour guide for those purchases you would want …
Lo Muchai
Happy Client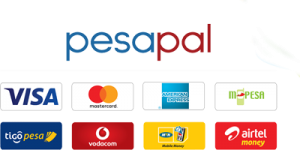 Pay Now