3-Day Masai Mara Drone Safaris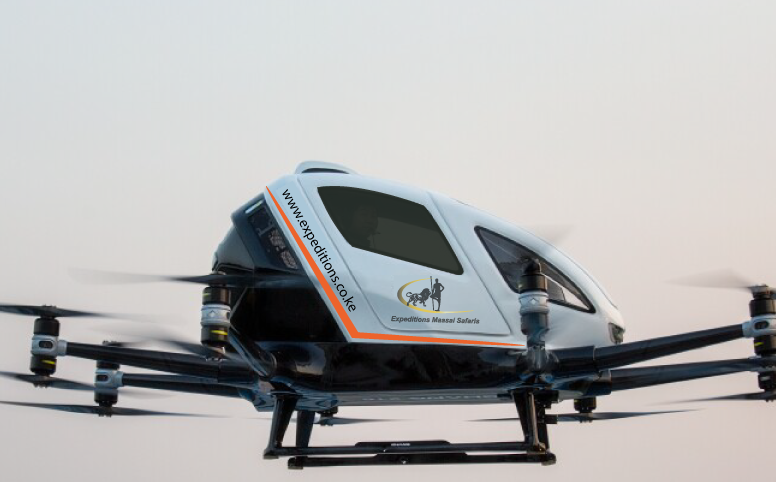 Dear Valued Customer,
We hope you enjoyed our April Fools' Day prank about the passenger drone safaris to Masai Mara. While this may not be a reality just yet, we do offer real-life Masai Mara safaris that will take you on an unforgettable wildlife safari at the most popular game reserve in Kenya.
We invite you to explore our website and learn more about our safaris and other eco-friendly tours that we offer. We believe that travel can be a force for good, and we are committed to making a positive impact on the environment and the communities we visit. Some of our Masai Mara Safaris can be accessedhere:
If you can't wait for the drone safaris to be a reality, try our hot air balloon rides! This exhilarating experience will take you soaring high above Masai Mara's iconic landscapes, providing breathtaking views of the savannah and its majestic wildlife.
Our hot air balloon rides offer a unique and eco-friendly way to witness the beauty of this incredible African landscape. With the peace and tranquility of the balloon ride, you can appreciate the wildlife from a safe distance without causing any disturbance.
So, if you're looking for an unforgettable adventure that's both responsible and breathtaking, our hot air balloon rides are a perfect choice. Don't miss out on this incredible opportunity to experience Masai Mara like never before. Book your hot air balloon ride today! See our hot air balloon safari packages here:
Thank you for visiting our website, and we hope to welcome you to one of our tours soon. We are wishing you a Happy Month of April!