About Us
Expeditions Maasai Safaris is the leading tour operator in Kenya and the best tour and travel agency in Kenya for Masai Mara wildebeest migration safaris packages, Masai Mara Hot Air Balloon Safari, Nairobi National Park day tours, Kenya wildlife safaris, maasai mara safaris, group joining safaris, sgr packages, Amboseli Safaris, team building, tour buses for hire, Tsavo East National Park Safari Packages, Tsavo West National Park Safari Packages 22-seater bus for hire, self-drive getaways and more. We are also one the best and reliable Team Building Companies in Kenya.
As a leading tour operator in Kenya founded in 2014 and headquartered in Nairobi, Kenya, Expeditions Maasai Safaris is widely recognized for offering the most affordable safaris across Kenya and East Africa.
We are also represented on safari bookings
You Can connect with our CEO Pancras here
Services
Kenya Wildlife Safari Planning and Booking
Expeditions Maasai Safaris is the best tour operator in Kenya for both group-joining safaris and private safaris to Maasai Mara, Nairobi National Park, Amboseli National Park, Tsavo East National Park, Tsavo West National Park, Lake Naivasha National Park, Lake Nakuru National Park to mention but a few. We have the most exciting itineraries for a Nairobi City Tour, Maasai Mara Budget Safaris, Maasai Mara safari packages, Tsavo Safaris, and many more.
Kenya Hotel Booking
As the best travel agency in Kenya, Expeditions Maasai Safaris has longstanding contracts with some of the leading resorts, camps, and lodges in Kenya and East Africa. Our customers enjoy the most discounted rates for Nairobi Hotels, Mombasa hotels, Diani Hotels, Watamu Hotels, Lamu Hotels, Nakuru Hotels, and Naivasha Hotels to mention just a few. If you are looking for the most affordable Diani or Mombasa SGR packages or Mombasa flight packages, or even looking for the best Naivasha self-drive getaways, Nakuru self-drive getaways, Nanyuki self-drive getaways, Elementaita self-drive getaways, Expeditions Maasai Safaris has you taken care of.
Hotel Transfers, Airport Transfers, and SGR Transfers
As the leading travel agency in Kenya, Expeditions Maasai Safaris has a diverse range of modern and executive tour vehicles for all types of transfers from airport transfers, Miritini SGR Transfers, Nairobi SGR Transfers and offers the best and most affordable hotel transfers. All our vehicles have professional and punctual drivers to ensure your airport transfers, hotel transfers or SGR transfers are smooth and efficient.
Flight Ticketing & Madaraka Express (SGR) Booking
Expeditions Maasai Safaris offers the best flight deals for all destinations. If you are looking for the best flight ticket prices for local and international destinations, your search ends at Expeditions Maasai Safaris. We also book Madaraka Express (SGR) tickets on behalf of our customers.
Car Hire Services and Hire Tour Buses in Kenya
Expeditions Maasai Safaris has the best rates to hire any of our tour vehicles for road trips, overnight trips and hotel transfers, and sgr transfers. If you are a travel agent looking for the most reliable and professional transport partner for your day trips or overnight trips within Kenya or East Africa, you will enjoy the services of professional and very experienced tour drivers. We offer the most affordable rates to hire a tour bus in Kenya.
Expeditions Maasai Safaris also offers Affordable chauffeured Car Hire services. We manage a fleet of new and well-maintained saloon cars for hire, Prados for hire, tour vans for hire, land cruisers for hire, Toyota V8 for hire, and Toyota Ra4s for hire to mention just a few
Affordable Corporate Team Building Packages in Kenya
As the leading travel agency in Kenya, Expeditions Maasai Safaris is the best corporate team building services provider in Kenya for both day team building and overnight team building packages. We have worked with some of the leading business names in Kenya for team building events from Equity Bank, Cooperative Bank of Kenya, ABSA Bank, SWVL technologies Kenya, World Vision Kenya, Centonomy, Prime Bank Kenya, AAR Insurance, DTB Bank Kenya, Ecobank Kenya and more. If you are looking for fun, exciting team-building packages in Kenya, we would be happy to partner with you.
Why choose Expeditions Maasai Safaris
When you book with Expeditions Maasai Safaris, you are guaranteed to enjoy nothing but the best prices, rates, and highest level of service:
Our customers have great things to say about us
From Google Reviews, Facebook Reviews TripAdvisor Reviews, SafariBookings Reviews to GetMyGuide reviews, our customers have expressed satisfaction with our customer service. They have given us overwhelming 5-star testimonials for our level of professionalism, best prices, and customer experience.
At Expeditions Maasai Safaris, we believe in 'Doing our Best, Giving our Best' in all areas of our operations. So much so that over 50% of our business comes from referrals from satisfied customers.
We cannot wait to serve you!
Enjoy the Best Rates, Value for Money.
Expeditions Maasai Safaris' longstanding partnerships with the leading hotels, resorts, lodges, camps, airlines and other service providers ensure all our customers enjoy the best possible rates in the market.
Experience the Best Destinations
Whether you are booking a Kenya safari or a holiday across the world, you can count on our experience to take you to the most magical and breathtaking destinations.
Passion and Professionalism
Expeditions Maasai Safaris has the most passionate and professional team to take care of all our guests. From the point of receiving your inquiry, to booking and taking you on your Kenya safari, you can expect nothing but the highest level of professionalism and passionate service. All our staff from the Management, marketing team, tour and travel consultants, tour guides and tour drivers and even team building facilitators are trained and experienced professionals who have been vetted and approved by the Ministry of Tourism and are members of the Tour Operators Society of Kenya.
Swift & Reliable Communication
When booking your holiday or Kenya safari, you will probably have a lot of questions and clarifications to make. We understand how stressful and chaotic when you can't get the information you need on time. That's why our team is available on WhatsApp 24/7. You can be sure you won't stuck while on a Kenya safari because you could not reach us.
Support Sustainable Tourism
Expeditions Maasai Safaris advocates and promotes sustainable tourism by ensuring all our tours and holidays give all our guests the best possible experience while at the same time not compromising the destination, culture, or people we meet while on our safaris. We not only discourage use of single-use containers while visiting the parks but also sensitize our guests on the need to respect the parks, culture and communities that we encounter.
Pay for your dream Holiday with Our Flexible Commit Kidogo Kidogo
Whether you are planning your first holiday or just looking to get another destination off your bucket list, you can be confident that at Expeditions Maasai Safaris, you can pay for it in installments and clear a few days before your dates of travel.
We are a Socially-Responsible Tour Operator
Expeditions Maasai Safaris believes in giving back to the community that supports our existence as a business. Since 2019, we have been in a partnership with one of the most celebrated NGOs in Kenya - the Affecto Foundation which takes care of bright but needy students and sees them through education. On our part, we sponsor the top-performing of these students and pupils for a multi-day holiday or safari as a way of encouraging them to keep working hard. We believe if we can show them what success would feel like, they would not only be motivated to work hard but will also inspire others like them to give their best in school.
You can learn more about the Affecto Foundation by visiting their website:
https://affectofoundation.org/
We are a Registered, Recognized Tour Operator with a permanent Physical Address
Expeditions Maasai Safaris is a fully registered tour operator with the Kenyan Ministry of Tourism, Nairobi County, and has all the licenses required to operate as a travel business. We are headquartered at the Kenya Police Sacco plaza, 3rd Floor, Wing A along Ngara Road in Ngara, Nairobi. This ensures that all our services meet the highest expectations of our guests, and guarantees quality service and protection for your money.
In addition, we have been recognized by the World Travel Awards and scooped other prestigious awards locally:
SOMA Awards 2016
Social Media Organization of the year 2017
SME of the year 2019 / 2020
Leading SME in Tourism & Hospitality for the year 2019 / 2020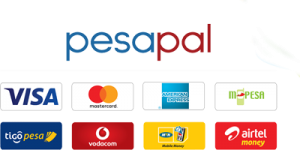 Pay Now