Travel Tips When Coming to Kenya
3 Min Read Salute people with "Mambo". On your trip you get to mingle and interact with residents and in both English and Swahili. However, Swahili is the most …
Expeditions Maasai Safaris CEO Pancras Karema is the East Africa's Most Promising Founder
What a WIN! Thank You for your Overwhelming Support! It was all pomp and color as our CEO, Pancras Karema was yesternight crowned East Africa's Most …
EXPEDITIONS MAASAI SAFARIS TREATS A MAN WHO MISTOOK A SHOPPING BAG FOR A LION TO A 3-DAY ALL-EXPENSES-PAID SAFARI IN THE MAASAI MARA.
The Meru man who mistook a shopping bag for a lion has been gifted a 3-day safari in the Mara by the award-winning Expeditions Maasai Safaris. Franklin Murimi, …
masai mara, all you need to know about masai mara kenya
Explore the wilds of masai mara kenya on a safari adventure. See the Big Five, witness the Great Migration, and immerse in Maasai culture.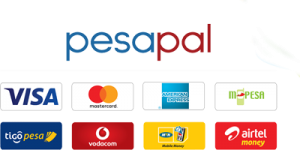 Pay Now